LEVEZOU and SALARS countries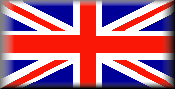 Rouergue and Occitania in the World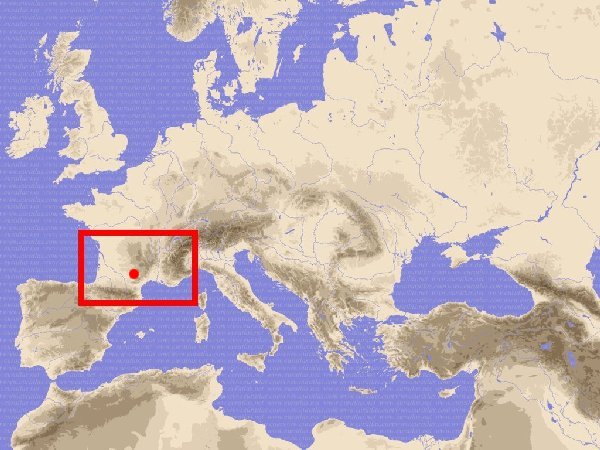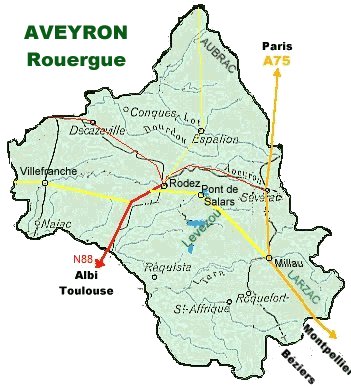 The Levezou in Rouergue
The county of Rouergue is roughly the Aveyron department.
The Levezou is a plateau of pasture, bocage landscape, moors and peat bogs with forest in the valleys and on summits. It is delimited by Causses (limestone plateau of Comtal, of Severac , of Saint-Affrique) and the Segala (rye land) in the south-west. Viaur river has its source in the top summit : the Puech of Pal (alt.1155 meters.). Vioulou stream joins it at 577 m. spot height. Medium mountain climate is rather continental in spite of Mediterranean effect with capricious Autan wind, 1000 mm to 1200 mm of rain per year waters Levezou.
His populating dates back prehistory, archaeologists finds traces of archaic industry ( les Vernhes , le Caussannel near Pareloup lake) . But not much megaliths unlike the rest of Aveyron who is the department count the more dolmens of France and menhirs statues. Here some little standing stones (Caussannel) and menhirs cross (Croix de la Vaysse, Méjanès) and some evocative place name (ex : la Pierre Plantée).
 Ancient religious rites would have take place on natural rocky setting like Saint George of Camboulas , Christianity recovering the place. People Gallic , the Rutheniensis (Ruthènes) , has live in Rouergue before and during Roman occupation. After Goths and Wisigoths occupied the country.
 Man has extracting the energy of rivers and stream flow with a vast number of water mill (flour mill, sawmill, fulling mill, power hammer... ), in decline with the industrial revolution. Country was possessed by the masters " pagès " (landowners as little overlords) who have a lot of servants into a hierarchy. One century ago, the maximum of population is reach, but the first world war has exterminate a lot of young man and the terrible "Spanish" influenza completed the hecatomb into population.
After the second world war the company who produce electricity (E.D.F.) has build barrages (Pont de Salars, Bages, Pareloup, Villefranche de Panat) : four lakes send water of Viaur basin into Tarn river (alt.284 m.)

The sheep breeding produce ewe milk to make the Roquefort cheese, also cows herd and some horses. Builders (mason), roofers, carpenters, joiners, etc. make up the local crafts. The lakes attracts tourists and fishers.